School History
Hazelwick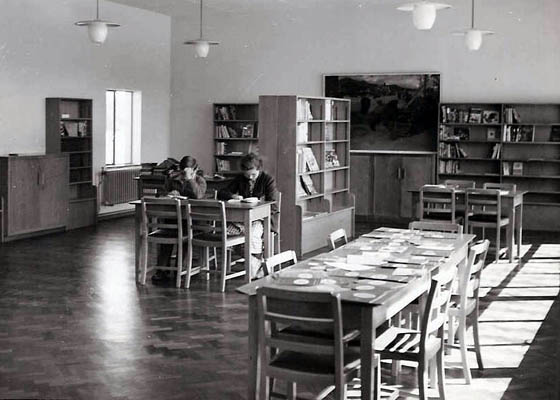 opened as a secondary modern school in 1953. The school's first pioneering Headteacher, Philip Keyte, designed the school's uniform and created its motto 'effort achieves' which is still used to this day. He and his successors helped establish a new school in a new town on a new site.
The school's original curriculum, as stated in the commemoration leaflet for Hazelwick's official opening, was designed to reflect 'not only the industrial character of the new town but also its rural background'. At that time Lower School (South), was the school's main building and it featured in the publication 'Architectural Review' of the summer of 1953 as a state-of-the-art secondary school building.
In 1960 the school became fully comprehensive (11-18), and between 1971 and 2004, was part of a pattern of provision which incorporated First [age range 5-8] and Middle [age range 8-12] schools in the three principal catchment areas of Northgate, Pound Hill and Three Bridges. In September 2004 Hazelwick reverted to an 11-18 school.
As part of the previous government's Specialist Schools Scheme, Hazelwick was designated in 1998 as a specialist Technology college and was then granted a second specialism in the Humanities in 2006. In granting this dual specialism, the government formally recognised Hazelwick as being amongst the top 10% of the country's highest performing local authority schools. Hazelwick's strong academic ethos and success was also confirmed in December 2008 when Hazelwick was graded 'outstanding' by Ofsted.
In recent years the school has begun a programme to upgrade and renew its buildings and facilities. The first phase saw the opening of a purpose-built technology and engineering centre and this was followed by the completion of a new humanities suite and food technology area. 2006 saw the completion of a full-sized, floodlit, astroturf pitch. In 2007 the construction of Hazelwick's new Learning Resource Centre, library, and specialist IT teaching areas, came to completion. This building has become the school's main reception and welcome area.
In April 2009 Hazelwick became one of the first schools in the area to acquire foundation and trust status followed by Academy status in August 2011 (one of the first schools in West Sussex). Being a convertor Academy means the school has greater control over its land/property, curriculum, admissions, staffing and finances.
2011 marked an important milestone in the life of the school, as Hazelwick received a new Headteacher, Ms Fearon, who is also the first ever female Headteacher at the school.