Accelerated Reader...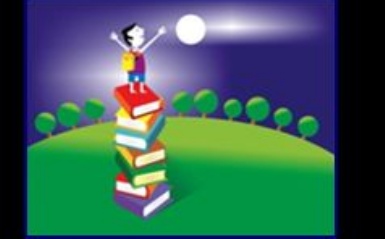 Read on for news about our Millionaire Readers, Year 8 Reading Ambassadors and Raffle Winners...
Millionaire Readers
Congratulations to our new millionaire reader this month; Harshim Amin (8JPL) Fantastic achievement – well done!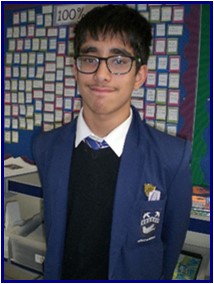 Year 8 Reading Ambassadors - Book of the Month
This month the Year 8 Reading Ambassadors have selected a beautifully illustrated book of the month:
The Boy, the Mole, the Fox and the Horse – Charlie Mackesy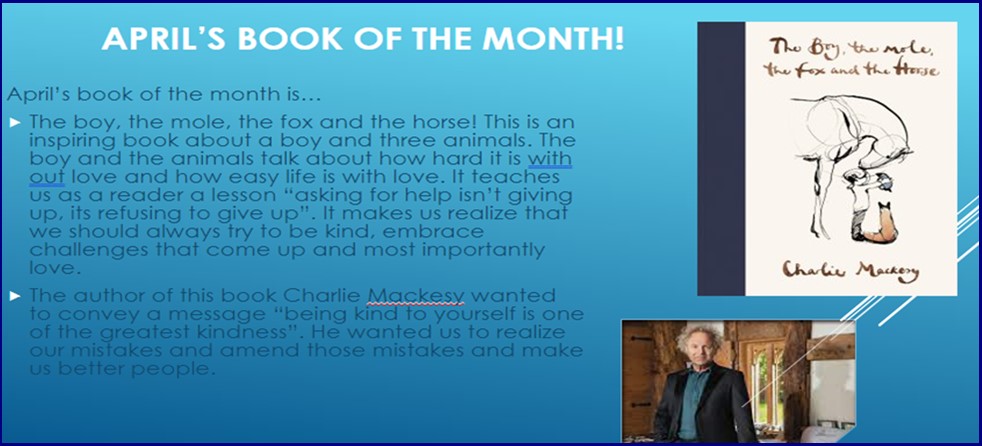 Raffle Winners
Year 7 and 8 students have all had the opportunity to be entered into the reading raffle this term. Students are required to gain 3 stamps on their AR bingo cards (by quizzing on books and passing at 90-100%) to then have a ticket put into the draw. The lucky winners all receive an amazon voucher.
This term's winners drawn at random in front of class 81/Rg1b are:
Keera Lastovetchi 7JCA, Erva Kizildag 7SBA, Joel Johnson-Cole 8TRA and Abigail Duffy 8PRI.
Congratulations to you all!
If you would like any further information about the accelerated reader scheme, please feel free to e-mail me directly. Egray@hazelwick.org.uk
Mrs E Gray
Accelerated Reader Mentor