Accelerated Reader...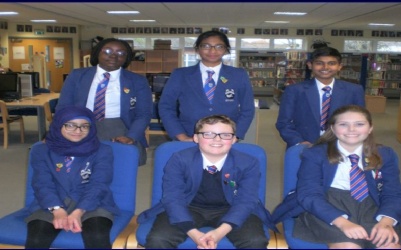 Meet our Year 8 Reading Ambassadors!
The Reading Ambassadors are a group of Year 8 students who are involved in the promoting of reading here at Hazelwick. The students will be on hand to assist other students by recommending books, helping in the library and giving reading advice. This is a new and exciting role and we are sure that the Reading Ambassadors are going to be brilliant advocates for reading at Hazelwick.
The Reading Ambassadors took part in presenting during this week's Year 7 assembly. The ambassadors were fantastic, promoting and speaking about their favourite books. Well done!
If you would like any further information about the accelerated reader scheme, please feel free to e-mail me directly. Egray@hazelwick.org.uk
Mrs E Gray
Accelerated Reader Mentor