Black History Month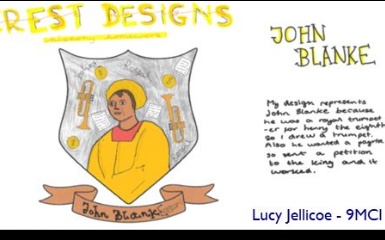 October was Black History Month and Hazelwick students took part in a variety of activities in order to celebrate this.
Within History lessons students in Years 7 and 11 have been studying the rich and varied history of the UK and beyond. Students in Year 7 looked at a variety of key figures such as Mary Seacole and Martin Luther King before studying the Mali Empire of the 14th-17th centuries in more detail. Students in Year 8 have been studying the African slave trade and have completed some brilliant homework projects on the role of Black British Abolitionists in ending slavery. Students in Years 9 and 10 have been studying Elizabethan England so they had lessons looking at Black Tudors, including a musician for Henry VIII. Finally, Year 11 History students have been studying the fight for Civil Rights in the USA so they have spent time this month, in addition to this, finding out about the Bristol Bus Boycott - an ultimately successful, 4 month refusal to use the buses in 1963 in order to protest against the Bristol Omnibus Company's refusal to employ Black or Asian workers.
In the wider school community there have been quizzes, a chance to complete creative projects to celebrate Black History Month and a poetry competition too.
The students have really embraced the various activities and created some excellent work, a variety of which is displayed here.
Mrs Barton
To see this article in full, with accompanying imagery, see page 2 of the November edition of the Headteacher's Newsletter.