Heads of Year 7 - First Year at Hazelwick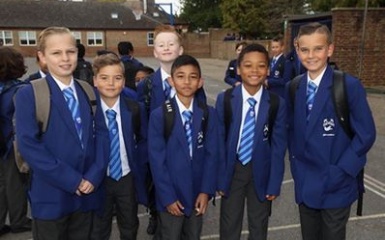 Dear Year 7 Students,
The first day in September 2019, where we all met on the playground and everyone's blazer was a touch too big, feels like a long time ago. We could not have predicted how much would happen in your first year at secondary school. Do you remember the first people you talked to and lining up with your form teacher? The walk to your form room must have felt daunting but you all soon learnt your way around with the help of the 6th form students (thank you to them). Very soon it will be your turn to help the new Year 7 students find their way around and support them when they need a hand.
Our first year together has seen so many success stories from sporting achievements to music performances through to excellence in class and team players at Calshott. Most importantly we have known you all to be kind friends to one another.
It has been a different last term, of course, where we missed out on playing on the field at lunchtime and taking part in our first sports day together but we will soon be back and we cannot wait to see you all thrive in Year 8. You have shown great dedication and resilience to your lessons at school and at home -we could not be prouder. Have a lovely summer holiday and see you in Year 8.
Best Wishes
Heads of Year 7
To see this article in full, with accompanying imagery, see page 14 of the July edition of the Headteacher's Newsletter.