History Club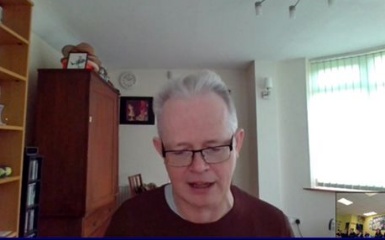 Miss Hammans led our January History Club session on Tudor rebellions, specifically the Western Uprising in 1549. This session also included an appearance by the author of the article, Professor Mark Stoyle from the University of Southampton, who gave our A Level History students a fantastic opportunity to talk to a leading historian at the cutting edge of his field.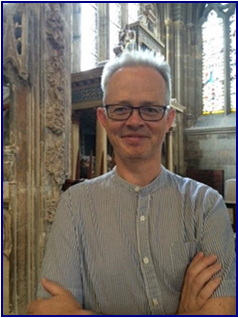 Students pre-read an article from the BBC History magazine written by Mark Stoyle and debated their ideas in a University style seminar. Mark Stoyle also offered the students a personal insight into his research, and offered a Q&A at the end of the session.
We established what was going on during Edward VI's reign, and how as a young King he named two different regents to help him rule. We discussed the causes of the Western Uprising, known as the 'Prayer Book Rebellion', and how there was religious motivation for a rebellion due to the Great Reformation that had happened under Henry VIII. As a protestant, Edward had continued these new beliefs, and wanted to establish the Bible in English, rather than Latin, allowing everyone to access the Church.
We discussed how Lord Russell was able to beat the rebels, and how they posed a significant threat to the government. Mark Stoyle argued that there was a serious threat posed to the government, as at the time, there was another rebellion happening in East Anglia. We also discussed how the Western Uprising was also motivated by cultural reasons, and how Cornishmen fiercely tried to protect their unique identity. We debated what the main cause of the Uprising was, agreeing that the religious struggle was more significant, although the cultural aspect is worth highlighting.
Finally, the session ended with a Q&A, where Mark answered Lily-Mae's question about investigating different sources to change the narrative of the Western Uprising. Many thanks to our sixth form students who attended: Alexander Sproston, Joshua Randolph, Saskia Blackburn, Preston-Paris Ingold, Matthew McMillan, Anastasia Panoschi, Lily-Mae Frost, Tajah Kwatia, Kacper Zdunek, Ella Halpern, Flynn Cowell, Morgan Zacharias, Ciaran Simpkin and Callum Jones.
Thank you also to Mark Stoyle for providing such a fantastic opportunity for our A Level History students.
Keep your eyes peeled for the next session of History Club!
Miss Hammans