House News...
Spring Photography Competition
Miss Pearson set the challenge for all year groups to submit a spring photograph, and there were some stunning entries. Find the winners of each house below!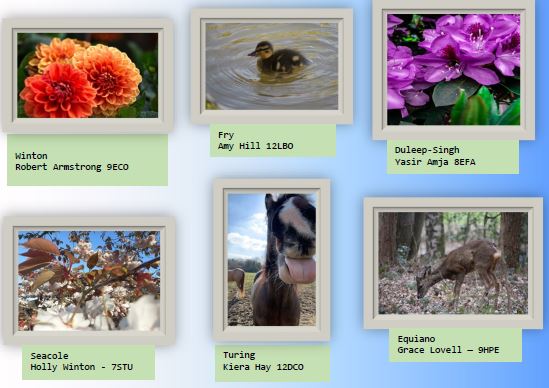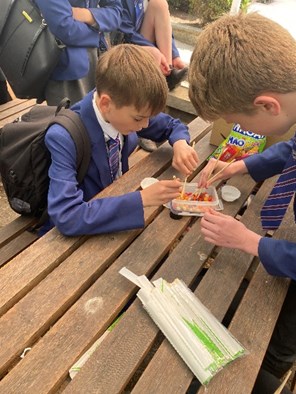 Year 7 Chopstick Challenge Competition!
Miss Hammans ran a Chopstick Challenge competition one lunchtime, where Year 7 students were invited to donate some money towards the Fry House charity, YoungMinds, and compete with a friend to see how many jellybeans they could move in one minute! Lots of students took part, and a fantastic £14.80 was raised for YoungMinds!

A special thank you as well to the Fry House Captains- Nicholas Ward, Isobel Hanson and Mar'Yam Khan for helping to run and advertise the event
Masked Teacher Competition
During form time, Miss Stokes ran a 'Masked Teacher' competition where students had to guess the teacher in the mask! Thank you to all of the staff who submitted brilliant photos for students to guess from with interesting clues. Well done to Winton for winning the overall competition with 2000 points!

Film/TV Review competition
Miss Brown ran a competition where students had to review a TV programme or film they had watched. Their review had to include a brief summary, highlights and disappointing moments, actor performance and whether you would recommend it to a friend. Four winners were chosen:
Fatimah Aziz (7TRA) reviewed the film The Pursuit of Happiness
Nilukshan Sasikumar (8SBR) reviewed season 1 of Stranger Things
Megan Bolli (7SRO) reviewed the film Mean Girls
Lila Keary (10UHA) reviewed the film IT

Well done to the above winners for your fantastic reviews! Keep up the good work!

Points Update
Congratulations to Seacole for keeping the podium place!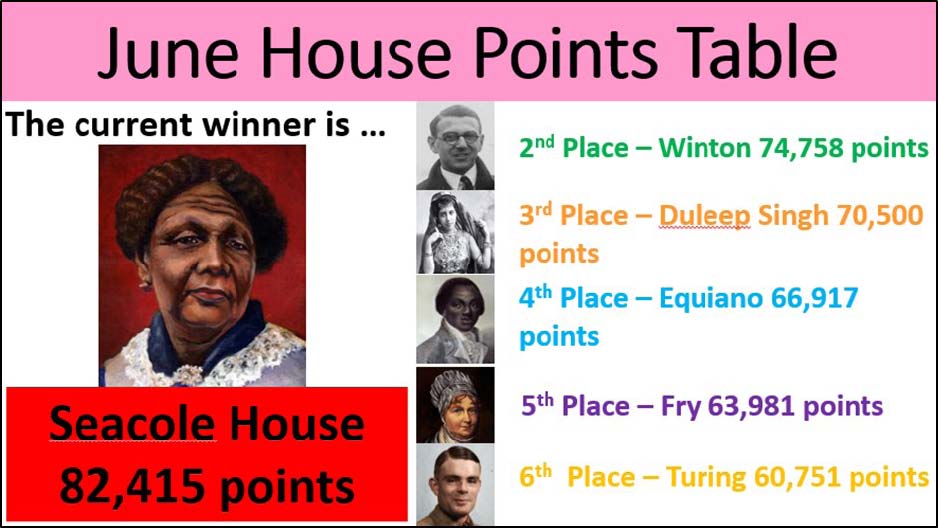 Keep entering events to win house points and purple slips. We still have lots of events going on in the next couple of weeks so keep an eye out on Satchel One and in form notices.
Miss Hammans