Lessons From Auschwitz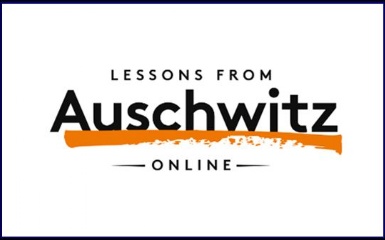 Last month, four Hazelwick Sixth Form students – Charlie Nickolson, Ajay Michael, Saskia Blackburn, and Alisha Mafaas – were chosen to partake in Lessons From Auschwitz, an online course conducted by the Holocaust Educational Trust.
Even though the Holocaust is taught across England in both primary and secondary schools, few students can truly empathise and grasp the feeling of what it must have been like to live through the Holocaust. Throughout our journey on the course, this is what we tried to do.
As part of the course, we completed several self-guided learning modules and attended three live sessions to enhance our learning and understanding of the Holocaust. We also had the honour of listening to the testimony of a Holocaust survivor themself – Eve Kugler BEM.
Eve's experience was one of courage and strength, learning that she did not identify as a Jewish person or actively practise the Jewish faith, yet was still mistreated under the Nazi regime. Throughout the Holocaust she travelled and moved through an abundance of different foster homes, eventually moving across the world to New York in the United States. Hearing the tragic event so often told, through a first-hand perspective, allowed us to fully engage with the topic and amplify our understanding and knowledge. To our surprise, we found that Eve was never held in a death camp (such as, Auschwitz-Birkenau) throughout the Holocaust – this doesn't belittle her experiences but shows how widespread the Holocaust was and how varied it was in the way the operation was carried out.
Throughout the three live sessions and our own independent learning through the platform, we discovered how to reform our perhaps previously ignorant definition of the Holocaust as an event in history, realising that mere statistics do not count as individual identities for the lives lost during the Holocaust. As part of our final live lesson, we were introduced to the concept of historical conclusions allowing us to form our own mental decisions and perceptions from what we had learnt. We decided that the historical conclusion that we would convey and articulate clearly across the school would be that of the loss of pre-war Jewish culture. Before the Holocaust a diverse and multi-cultural community thrived in southern Poland as it does throughout Hazelwick School, truly resonating what it would be like for us as students if we lost our Hazelwick community.
Written by Alisha Mafaas - 12ECA and Saskia Blackburn - 12AJO