'Lit in Colour'​​​​​​​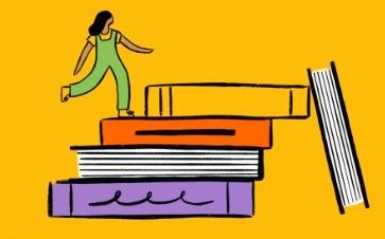 Read all about the 'Lit in Colour' collection, with my mini biographies about some of the authors. As the United Kingdom Literacy Association's shortlisted titles for this year's book awards have recently been announced, I thought I would share the shortlist with you. I have also featured the Hazelwick Book Group as I wanted to thank all the students that have attended our monthly meetings to date and to remind you that the group is open to students in all year groups.
As featured by Miss Bansal in the March edition of the newsletter, students and staff have been busy reading titles from the 'Lit in Colour' collection. The initiative was established in 2020 by the publisher Penguin Books UK and the think-tank The Runnymede Trust with the aim of supporting schools 'to make the teaching and learning of English literature more inclusive.' The research undertaken as part of the initiative found that there was a 'systematic under-representation of Black, Asian and minority ethnic writers in the school curriculum, relative to both to their place in contemporary British literary excellence and compared to the demographics of the school population.' The report noted that of young people surveyed, 82% had no recollection of studying a text by Black, Asian or minority ethnic author. Please click on the link below to access the full report which details the key findings.
https://litincolour.penguin.co.uk/assets/Lit-in-Colour-research-report.pdf
With over three hundred titles to choose from, I have selected some of the authors that have several books in the collection. If you would like to explore the 'Lit in Colour' collections in detail, I have included the link to the reading lists:
https://www.penguin.co.uk/lit-in-colour/teaching-resources/reading-lists
Please click the attachment below to view author profiles or take a look at pages 20 - 21 of the May edition of the Headteacher's Newsletter.