Read On!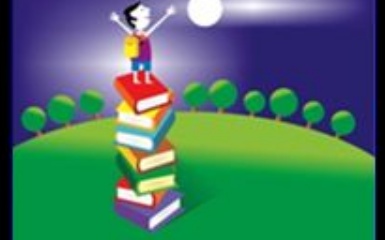 With the recent current political events, I have taken several requests for book recommendations about refugees and asylum seekers, and I thought it may be useful to share some of these titles with you. The subject can be a difficult one to explain and novels often prove a useful springboard for exploring the issues and experiences surrounding the reasons why people are forced to flee their homes and start a new life in a foreign country. The following titles can be borrowed from the school library, and I have listed their Accelerated Reader book levels.
I have also included an update regarding the 'The Big Jubilee Read', with the link to the seventy novels that have made the final reading challenge.
Refugees and Asylum Seekers
Running on the Roof of the World by Jess Butterworth
An unusual adventure story in that it shares an insight into the Tibetan culture. The story is set in the Himalayan mountains where central characters Tash & Sam are searching for Tash's parents who have been taken by soldiers. The story does contain some upsetting violent scenes which is why I think the novel is aimed at children in Year 6 plus.
AR LEVEL: 4.1
Boy, Everywhere by A.M. Dass
This novel challenges the prejudices about refugees with the experiences of 13-year-old Sami and his family when they have to leave war-torn Syria. Sami and his family must undertake the perilous journey to the UK. Finally, the family arrive at the detention centre in Manchester where Sami learns that the world can be very cruel. This is a very moving read about bravery, survival, and family bonds.
AR Level: 4.8
Boy 87 by Ele Fountain
This debut novel was shortlisted for two book awards and tackles the difficult issue of children being recruited to fight as soldiers. Central character Shif must flee his home in Ethiopia and make the dangerous journey to England. Will he and his family survive the perilous journey? Will he be separated from his family? Told in the first person, this is a moving story and helps the reader understand the issues, whilst empathising with the central character.
AR Level: 4.8
The Bone Sparrow by Zana Fraillon
'The Bone Sparrow' won the Amnesty CILIP Honour Carnegie Category Winner in 2017 and was also listed for several other awards too. The novel centres around the friendship that forms between two young refugees. This is one of those stories that stays with you long after you have finished reading it. Please note that it does include some scenes of cruelty and violence which younger readers may find upsetting.
AR Level 4.9
Welcome to Nowhere by Elizabeth Laird
A novel that perfectly describes the impact of living in a country torn apart by civil war has on daily lives. 12-year-old Omar and his family are living in the Syrian city of Bosra. Omar's life is changed when his older brother becomes involved with political activists. As the bombs start to fall, Omar and his family must leave their home but where do they flee to, and will they be safe?
AR LEVEL 4.6
Shadow by Michael Morpurgo
Aman and his mother are forced to live in a cave in worn-torn Afghanistan. Aman is befriended by a dog whom he names Shadow as the dog will not leave his side. Aman and his mother are forced to make the decision to escape to freedom, taking Shadow with them. Morpurgo's story is an emotional read which illustrates the cost of war and displacement.
AR Level 4.9
Refugee Boy by Benjamin Zephaniah
Central character Alem mistakenly thinks he is on holiday in London but soon discovers that his father has moved him to London to flee the war in their home country of Ethiopia. His father is forced to leave Alem alone to try and survive as a refugee. I have to confess that I am a huge fan of Zephaniah's writing so I may be a little biased, but I think that this story hooks the reader who comes to care about what will happen to Alem. It is a powerful read that never shies away from the issues, whilst keeping the reader page-turning.
AR Level: 5.6
The Big Jubilee Read
The seventy adult novels for the BBC Arts and Reading Agency's 'The Big Jubilee Read' reading challenge have been announced, with ten titles selected from each decade of the monarch's reign. The titles were chosen by a panel of librarians, booksellers and literature specialists. Whilst the list is aimed at adults, many of the titles would be suitable for older teens to read. How many have you read or are planning to read? I was thinking that the list would make an excellent summer reading challenge; to read at least one book from each decade. A short synopsis can be found on the 'More about these novels' box for each decade. The full list of titles can be found by clicking the link below:
BBC Arts - BBC Arts - A literary celebration of Queen Elizabeth II's record-breaking reign
Keep reading!
Mrs Thornton BA (Hons) MCLIP
School Librarian
To see this article in full, with accompanying imagery, see pages 18 - 20 of the May edition of the Headteacher's Newsletter.