School Allotment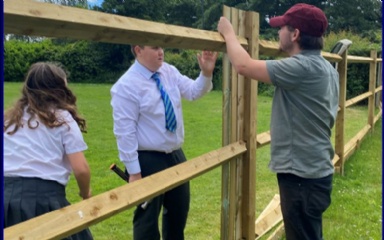 A group of Year 7 students have been making the most of the allotment on the school site. They have been meeting up on Wednesday at lunchtime to set up the allotment and have enjoyed getting stuck into planting vegetables and herbs as well as assisting in putting up a new fence.
It has been great to see the students working together and enjoying the many benefits that gardening can have. Over the coming weeks, we hope that the students will be able to continue to watch the crops they have planted grow and will be able to use some of the produce grown.
Well done Year 7 and everyone else involved in working on the allotment.
Miss Barlow