Spotlight on Safeguarding...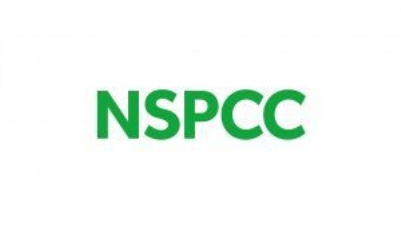 Both in school and at home there are times when we look for support and advice regarding children's well-being and safety. An excellent external resource for adults and children who require more information around the area of keeping and staying safe is the NSPCC website:
http://www.nspcc.org.uk/preventing-abuse/child-abuse-and-neglect/
For your information this month, via the Newsletter, we are raising awareness of the issue of LGBT inclusion.
For a school to be an inclusive environment, it is crucial that lesbian, gay, bi-sexual and transgender students feel safe and part of the school and the curriculum they are studying. According to statistics from the National Children's Bureau, nearly half of lesbian, gay, bi and trans students including 64% of trans students, are bullied for being LGBT at school. 45% of LGBT students who are bullied for being LGBT never tell anyone about the bullying.
Prejudice and discrimination towards the LGBT community more broadly in society can have a negative impact on school-aged children and their perception of LGBT people based on what they have seen. For example, football has long suffered from homophobia in the sport whether it is from fans chanting homophobic slurs in the stadium to the image that is created of a typical footballer, namely the image of a heterosexual masculine man. The fact that there has only been one openly gay male footballer in the history of the top league in English football clearly demonstrates the work that needs to be done. Rugby is also a sport where there exists a stereotypical heterosexual masculine image, albeit different to football. However, when former Welsh Rugby player Gareth Thomas came out as gay a number of years ago there was a small step towards having LGBT role models in major sports for men
Interestingly, in women's sport there is by far more representation of the LGBT community. The fact that there were 41 players or coaches at the most recent women's football World Cup who were openly gay or bisexual means that being so in the female game is more of a norm. World cup winner for the United States Megan Rapinoe is gay and also the highest profile player in the game and the winner of the most prestigious award in the women's game the Ballon d'Or Féminin.
The beginning of December has seen a positive step towards LGBT inclusion in sport with the Rainbow Laces campaign, which has been promoted both in Premiership rugby and also in the English football Premier League. Football clubs came together between 3-9 December to celebrate Stonewall's 2019/20 Rainbow Laces campaign and show support for all LGBT people in football and beyond. At all Premier League fixtures across the two match weeks, there were bespoke Rainbow Laces pitch flags, ball plinths, handshake boards and substitutes boards. There will also be rainbow captain's armbands and rainbow laces. Also LED boards at the stadiums will highlight the campaign and social media channels will feature a rainbow Premier League logo and will promote the campaign.
Clubs will showcase the wide-ranging work they do to support and celebrate their LGBT communities, showing there is no place for discrimination and demonstrating the power football has to bring people together. Premiership rugby is also making a similar commitment in their branding and in the activities they will be running during their involvement in the Rainbow Laces campaign. For those outside of these sports, it is simply about doing something active while wearing rainbow laces. Hopefully this positive message will resonate with young people interested in sport and they will see the importance of LGBT inclusion in sport and in all areas of society.
In the music world, Liam Payne, a former member of the global sensation pop band One Direction, has been accused of reinforcing stereotypes about bi-sexuality in the lyrics on his new album, which critics have argued objectifies bi-sexual women. According to the charity Stonewall, negative myths of bisexual people such as the idea that they are dating more than one person at a time, lacking commitment or just greedy are bi-phobic. All of this can lead to a negative impression of bi-sexual people on school-aged children who follow such pop icons.
At Hazelwick School, from the beginning of Year 7, the issue of prejudicial language is addressed in Citizenship lessons particularly the inappropriate use of the word "gay." Students are taught about why it is important to use the word appropriately and how the Equality Act (2010) protects people who are LGBT under the law. Students are also taught about homophobia in Year 8 and Year 10 to ensure there is a continued emphasis on anti-discrimination towards LGBT people within our curriculum. Our PSHE and Citizenship department classrooms also have displays challenging prejudice, promoting LGBT inclusion and also information on how students can access support outside of the classroom.
As we move towards statutory Relationships and Sex Education in September 2020, it is important that this part of the curriculum, as with all aspects of education, is LGBT inclusive. When relationships and families are explored, we discuss the range of relationship types that exist to allow students to gain an awareness of LGBT relationships and to create a space where questions can be asked in a non-judgemental environment.
With regard to the whole school environment, we have an Equalities Society which is run every week. The students are able to discuss the different protected characteristics of the Equality Act (2010), such as being LGBT, and discuss how the school can be a more inclusive environment. A number of our students entered the Crawley Pride Logo competition to design a new logo for the Crawley Pride event which will be taking place in 2020. There were some amazing entries, which will be displayed on noticeboards around the school to celebrate their excellent designs.
Where to get LGBT support:
The following external organisations will offer support and guidance: