Spotlight on Safeguarding...
For your information this month, via the Newsletter, we are raising awareness of the risks of sexual harassment amongst young people.
The issue of sexual harassment amongst young people has been in the national spotlight recently due to an Ofsted survey which revealed that sexual abuse has become 'normalised' amongst some young people. Sexual harassment is defined as any form of unwanted sexual behaviour which has the purpose or effect of violating someone's dignity, or creating an intimidating, hostile, degrading, humiliating or offensive environment for them.
Examples of sexual harassment include inappropriate touching, online sexual abuse, verbal abuse using sexualised language, sharing nude pictures online and upskirting. The children interviewed said that sexual harassment and sexist name-calling occurs so frequently that it has become "commonplace". Of those surveyed by Ofsted, 90% of girls and 50% of boys stated that they had been sent unwanted explicit pictures or video. Amanda Spielman, Ofsted's chief inspector, has stated "It's alarming that many children and young people, particularly girls, feel they have to accept sexual harassment as part of growing up."
An important step in combating sexual harassment is to raise awareness amongst young people so they are confident in identifying inappropriate behaviour.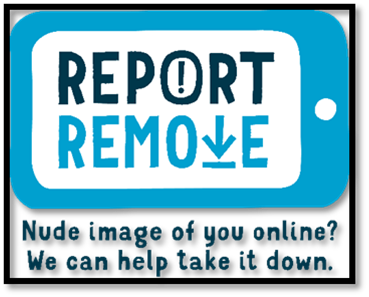 The new RSHE (relationships, sex and health education) curriculum, which is a statutory requirement for all schools to deliver, is a vital component in developing an understanding amongst students of what constitutes sexual harassment. As part of the curriculum, students also explore topics such as positive and healthy relationships and how these contrast with abusive and negative relationships. At Hazelwick School, we have a whole-school approach to raising awareness which includes Headteacher assemblies, form activities and PSHE lessons throughout Key Stage 3 and 4 that address sexual harassment, consent and sexting. Students are also guided towards the support options available within school and outside of school. One of these options is Childline's 'Report and Remove' service, which for the first time enables those under the age of 18 to request that a nude image of themselves online be removed by making a report on the Childline website. To make a report the young person will need to confirm their age, then sign in or register. At this point a report can be made with the Internet Watch Foundation who are responsible for removing expcilt images of children from the Internet. If young people need further support, particularly If they are worried about the harassment they are facing then they can contact a trained Childline counsellor on 0800 1111 or via the 1-2-1 chat service online.
Where to get support: and information: