Spotlight on Safeguarding...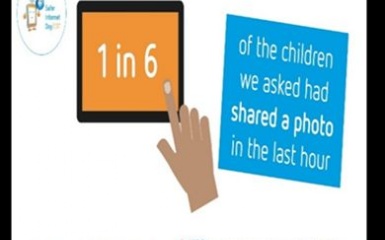 For your information this month, via the Newsletter, we are raising awareness of keeping children safe online and how parental support can help.
The issue of keeping children safe online is a concern for many parents/carers, particularly when their child makes the transition to secondary school and are more likely to use social media. At a time when some parents/carers will give their children a mobile phone, it is also a time when parents/carers fear that their child might be bullied according to research by Internet Matters.org. In addition to cyberbullying, sexting, peer pressure, and exposure to harmful content are issues which can concern parents/carers when their child begins secondary school. These concerns are well founded when considering that 32% of 12 to 15 year olds had experienced seeing things online that worried them or that they thought were nasty according to Ofcom research from 2020. This is significantly higher than the 18% of primary school aged children who shared the same concerns when surveyed. Another worry for parents/carers can be considering what is an acceptable amount of screen time for their children. Internet Matters.org state that whilst screen time can have benefits in terms of building knowledge in young people and helping them to express their creativity, too much screen time can lead to a lack of sleep and cause anxiety in some young people.
At Hazelwick School, students receive internet safety lessons during the autumn term of Year 7 in both IT and PSHE lessons to help with guiding them to make the right online decisions. However, it is important that parents/carers are empowered to help protect and support their children when they are online using social media and the multitude of apps available. The NSPCC has an excellent guide to apps, games and social media called Net Aware which enables parents/carers to access comprehensive reviews which includes age recommendations to safety ratings on how well privacy is protected to reporting and blocking features.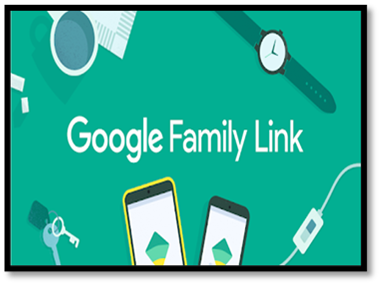 For parents/carers looking for more control over when and what their children access on Android devices, the Google Family Link app allows parents to set 'digital ground rules' for their children. Parent/carers can monitor screen usage with the app, manage what apps their children use and view online activity. https://families.google.com/familylink/
Apple devices have their Family parental controls built into the settings of the device and it has very similar functionality to the Google Family Link app. https://www.apple.com/uk/families/
The involvement of parents/carers in their child's online safety as they move from primary to secondary school is vitally important in terms of the child's wellbeing. Parental/carer involvement is impactful as you can feel more in control and aware of your child's online activities and the child can feel safer knowing they are being supervised.
Where to get support and information: