​​​​​​​Spotlight on Safeguarding...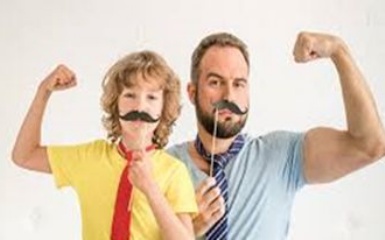 For your information this month, via the Newsletter and website newsfeed, we are raising awareness of the mental health of young men and boys
The subject of the mental health of young men and boys is still considered to be taboo by some due to outdated ideas of masculinity whereby talking about mental health would be considered to be a sign of weakness. Data analysis by Childline states that one boy for every five girls talks to Childline about mental health and that boys are less likely to contact the service if they have suicidal thoughts. Suicide is a particular issue for men, as a man dies from suicide every minute around the world according to the men's charity Movember.
The charity is known for its annual awareness campaign where moustaches are grown to raise money for men's health. For mental health, the charity is encouraging people to spot the signs of mental health in a friend whereby they look for signs through changes in behaviour such as a lack of sleep or being more irritable than normal. The charity also promotes a number of tools to help, including the ALEC model to help people reach out to friend who may be struggling. A stands for Ask – e.g. When a friend does not seem themselves you could ask "You haven't seemed yourself lately – are you feeling OK?" If a friend says they are fine, then there is an example of how the conversation can be continued to see if the friend really is fine. L stands for Listen, whereby you are encouraged to give them your full attention, let them know that you are hearing what they are saying and that you will not judge them. E stands for Encourage Action, where you can help by talking about simple things which might improve how he feels e.g. ask if he is getting enough sleep and eating well. If this has gone on for a period of time then encourage professional help such as a counsellor. C stands for Check In, where you suggest to catch up soon, if not in person, then a message at least to show you care.
Earlier this year, Childline launched the 'We all feel it' campaign, which is targeted in particular towards boys and young men. The campaign features video clips from sport, gaming and social media and reflect the struggles that young people have and encourages boys to contact Childline if anything has worried or upset them.
There are a number of support links below to help start the conversation about mental health.
Where to get further information and support: