TT Rockstars Premier League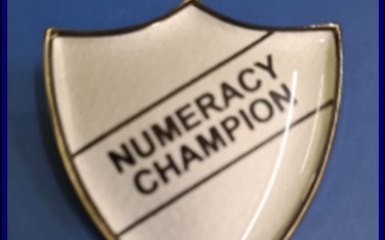 Year 7 Kick Off the Inaugural TT Rockstars Premier League
To boost our Year 7's times tables abilities all Year 7 students are now signed up to TT Rockstars. Many of our students were already familiar with this so it has been received very enthusiastically.
Rather than completing tasks individually, Year 7 are taking part in a team event. Each week the Year 7 tutor groups compete against each other, and the winner of each match is awarded points which determines their position in the TT Rock Stars Premier League table which is published each week. Each event involves answering questions from the 2 – 12 times tables and in keeping with our school motto, Effort Achieves, it is the taking part that counts. Everyone in the form needs to participate in order to achieve maximum points.
The response so far has exceeded even my high expectations. The effort that Year 7 are putting into their tutor group's success at the start of the competition has set a high bar for the coming weeks and some of the games are neck and neck throughout the week with the eventual winners only claiming victory at the very last moment.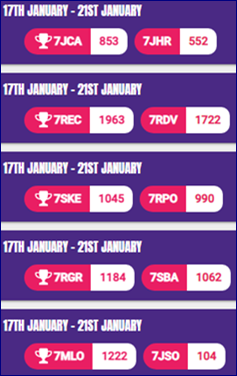 The competition will run until May when there will be prizes to be won including the TT Rock Stars Premier League Trophy and the much coveted Numeracy Champion badges!
As well as prizes at the end of the tournament there will be weekly awards for individual performances such as purple slips for the best performers from each tutor group in week 1: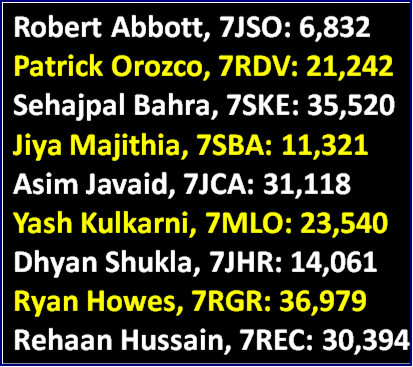 If the rest of the season progresses the way it has begun then we are in for a nail-biting finish in May. After Round 1 the table looked like this: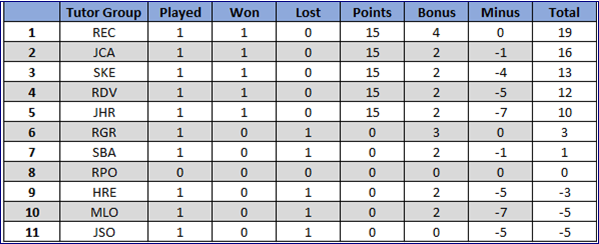 Round 2 results are being calculated and there is already movement up and down the table. Who will be crowned champions in May? Only time will tell. In the meantime, watch this space and keep practising those times tables!
Mr Meredith