World Book Day 2023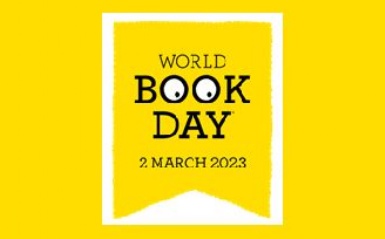 World Book Day will be celebrated nationally on the 2nd of March and the charity's official website has a range of reading activities and resources for families, which you may find useful.
World Book Day Tokens
There has been a change to the tokens this year as the charity have made the decision to go digital! Parents/carers have been emailed the QR code which is needed to access the digital tokens and the library will display the code for students to access as well. I have included the link to the digital token terms and conditions but in a nutshell, the digital tokens can be exchanged for a free book from a selection of titles. A selection of the books will also be made available to students in Years 7 and 8 during Mrs Gray's Reading lessons.
https://www.worldbookday.com/terms-conditions/
The Books
There is a selection of twelve books to choose from and these are divided into four different reader categories:
'Beginning, Early, Fluent, and Independent. A focus on the Independent titles can be found on pages 11- 14 in the February edition of the Headteacher's Newsletter (https://www.hazelwick.org/attachments/download.asp?file=684), but the link to all the titles can be found below, as this may be useful for parents/carers with younger children.
https://www.worldbookday.com/books/
The library will be running a range of competitions and a lunch time activity, celebrating student's favourite authors. Our Reading Ambassadors will be staffing the 'Book Swap' in the library, where students can exchange a book from home. I hope you have a happy World Book Day!
Hazelwick Book Group
Twenty-four students from different year groups attended the January meeting of the Book Group and reading habits were discussed. Some excellent tips were swapped and I thought I would share some of these with you:
Try and read at the same time every day to establish a habit
Seek recommendations from friends to widen your reading
Try a different genre each month
Swap books with your best friend
Find somewhere comfy to read
Come to Book Group
Keep reading!
Mrs Thornton BA (Hons) MCLIP
School Librarian