Year 12 3D Design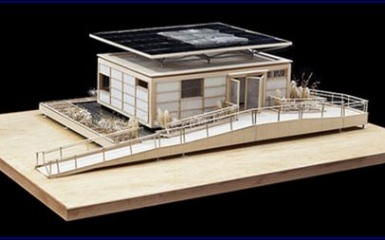 The students have been challenged to design and build an architectural model. The building can only be made of shipping containers and must provide sheltered accommodation for the homeless.
Students have been using one and two point perspective drawing techniques and computer aided design to produce a range of creative ideas. Models are being constructed using foam board, balsa wood, cardboard, modelling board and MDF.
Year 12 students have also been practising their two-point perspective drawings for their initial unit of work. They are producing interior and exterior designs for upcycled shipping containers to create low-budget housing ideas for specific clients.
To see this article in full, with accompanying imagery, see page 7 of the November edition of the Headteacher's Newsletter.