Year 12 Speakers for Schools Visit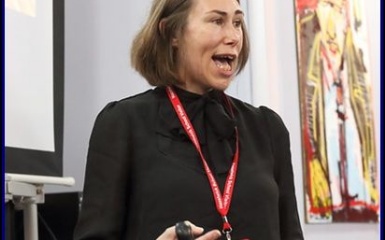 During the visit from Emma Wadey (Speakers for Schools), Year 12 were given the opportunity to listen to Emma's experiences regarding her job role as Head of Mental Health Nursing for England.
Emma delivered a powerful and moving assembly, telling of her trials and tribulations and how she overcame them. Emma's personal anecdotes: including that of her teenage goal to be in the Navy engaged us on a realistic and humble level, depicting to us as a year group how it's okay to not have a completely linear journey and you can succeed where you didn't think you would, as Emma did in nursing.
Emma taught us about the historical background of mental health nursing, and how the field has evolved and changed in regards to treatments as well as diagnoses. She also described to us how she personally found her passion for mental health nursing whilst training originally in another nursing sector. Emma's undeniable dedication and resilience to her role should be an inspiration to us as a year group as it should be to all. Emma Wadey is a figurehead in NHS mental health nursing for England.
Preston-Paris Ingold 12AJO & Saskia Blackburn 12AJO