BSMS Outreach Updates for Schools/Colleges/Sixth Forms - June 2020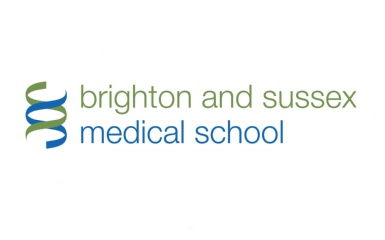 BSMS Outreach Updates for Schools/Colleges/Sixth Forms - June 2020
Work Experience - Year 9 Upwards:
 As you may already be aware from previous communications, the BSMS Outreach team and former BSMS student (and ex-BrightMedder!) Jake Bush have worked together to create a fantastic online work experience resource. Predominately designed for those who otherwise wouldn't have access to "real-world" clinical work experience, this may be of particular interest to your students in the current climate.
The learning content explores some of the key values attributed to being an NHS doctor in a variety of specialities. Using patient case studies, interactive quizzes and activities, the platform encourages students to carefully consider the role of doctor whilst reflecting on their own strengths and weaknesses. We would be extremely grateful if you could circulate the link below to your students. Whilst the course is completely free of charge and accessible to all, although those in Year 9 or above may benefit the most.
Link: https://bsmsoutreach.thinkific.com/courses/VWE.
The resource is extremely versatile and thus has plenty of scope for amendments and/or module creation, if you have any feedback please email Charlotte (c.smyrk@bsms.ac.uk).
In addition, the Medical Schools Council (MSC) have also produced some guidance on work experience during the Coivd-19 pandemic, which may be of interest.
Eventbrite Talks – For Students (Year 10 +)/Teachers/Parents/Carers:
We are offering a selection of online talks aimed at students, parents/carers and teachers of students that have an interest in applying to Medical School, focusing on topics such as personal statements, medical aptitude tests and getting into medicine. These talks will be delivered by the BSMS Admissions and Outreach Team who would regularly be delivering these sessions to students from Year 10 upwards.
All tickets can be booked via our Eventbrite, or through or events page on our website. There are 50 places available for each talk, and we will be operating a waitlist if/when the available spaces are booked up. If the talk you wish to attend is booked up please continue to check the site regularly, as we will be adding more dates in July.
Getting into Medicine:
9th June – 11:00
23rd June – 11:00
30th June – 18:00 (Guardian Focused)
Personal statements for Medical Schools:
3rd June – 11:00
3rd June – 18:00 (Guardian focused)
4th June – 11:00
10th June – 11:00
11th June – 11:00
19th June – 11:00
24th June – 11:00
An Insight into Medical School Admission tests:
16th June – 11:00
16th June – 18:00 (Guardian Focused)
18th June – 11:00
25th June – 11:00
1st July – 11:00
Observe GP Work Experience – For Students 16+:
The Royal College of General Practitioners (RCGP) have also designed a virtual work experience platform for aspiring medics aged 16+. It provides an insight into medicine, with an emphasis on general practice, through videos and other educational activities.Further information about the programme can be found via their website here.
BSMS Virtual Open Days - Year 12/Year 13:
Following cancellation of our open days due to COVID-19 we have now instead created an Virtual Open Day Hub where prospective applicants can find more information about our course, have a tour of our campus, and hear from current students about how they are finding BSMS.
We are also hosting a live virtual open day with our Admissions and Outreach Team who will be on hand to welcome prospective applicants to BSMS in real time, and answer applicant queries following the talk. You can book onto these talks through the link above.
BMAT/UCAT Updates - Year 12/Year 13:
Information and guidance has now been published regarding both the UCAT & the BMAT.
The UCAT update stipulates that applicants will be able to sit the test at home using Pearson VUE's online proctoring service. UCAT registration and booking is intending to open on 1st July 2020, with testing taking place between 3rd August and 1st October. You can read the full statement here.
The Cambridge Assessment Admissions Tests (responsible for overseeing the BMAT) have announced that due to COVID-19, the BMAT September test session will not go ahead this year. At present, the November test session will still be taking place of 4th November 2020. You can read the full statement and find out more information here.
Medical Schools Council Webinar - Teachers & Careers Advisors:
The Medical Schools Council (MSC) are hosting a webinar for teachers and careers advisers on Monday 8th June 2020 from 11am until 12pm. The webinar will include deans of medical schools, admissions tutors and widening participation leads who will discuss the changes that medical schools have seen in admissions. They will also discuss key questions and concerns which teachers and careers advisors have, and provide advice and resources.
I have attached a copy of the event flyer, where you can find a link to the event itself if you wish to book a place.
Newsletter – Students/ Teachers/ Parents and Carers:
The Admissions & Outreach Team have recently launched a newsletter providing updates, events, and relevant resources for students applying for medicine, and guardians supporting students in their applications. You can find our most recent edition here.
If you, or someone you know, would like to receive this monthly newsletter, you can sign up here.