BSMS Teachers and Advisers Newsletter - May 2023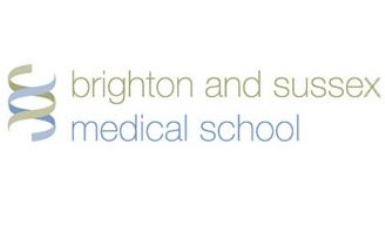 Welcome back to the May Edition of the BSMS Teachers and Advisers Update.
As always, if you have any questions about our admissions processes, events, and activities, please do get in touch (outreach@bsms.ac.uk). We're always happy to provide information and advice.
May Monthly Outreach Lecture – Wednesday 3 May 2023
May's monthly lecture will be delivered by Danya Stone, lecturer in anatomy at BSMS.
In May's Monthly Lecture, Danya Stone will discuss how anatomy is taught at BSMS compared to other institutions in the UK. This will be followed by an introduction to the anatomy of the head and neck, taught using complete anatomy software.
This event will be running via the Zoom platform from 6:30pm – 7:30pm.
For more information and to register for this session, please click here.
Open Days 2023
Bookings are now open for both our Virtual Open Day on Thursday 4 May and our in-person Open Day on Saturday 3 June.
Our Virtual Open Day will be delivered via Zoom from 5:30pm. This session will include an overview of the entry requirements and curriculum for the BSMS Medicine course, as well as a chance for attendee questions to be answered in a live Q&A with staff and students from BSMS.
Our in-person Open Day will take place in conjunction with the University of Sussex Open Day on Saturday 3 June.
For more information about both of these Open Days, please click here.
UCAT 2023 Official Guide
UCAT has now published their Official Guide for 2023. This is a really useful resource for any students who will be sitting the UCAT in 2023, including a complete guide to the test and signposting to preparation materials that can prove invaluable for medicine applicants.
The UCAT is used by a number of medical schools in the UK as their admissions test so it's worthwhile for students to have a look at this guide before preparing for the test.
UCAT test booking opens on Monday 20 June and testing begins in July.
This year's guide can be accessed by clicking here.
Many thanks,
The BSMS Admissions and Outreach Team