Online Medicine Talks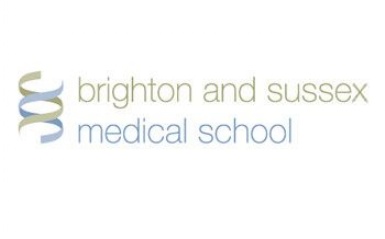 Online sessions return in April and May to help students who are considering applying to Medicine at university. All sessions are free to attend and are delivered via Zoom.
Monday 24 April - Journey through the NHS – 5pm-6pm

This session will chart a cancer patient's journey through the NHS from an initial GP visit through to palliative and post-life care. Please note, this session will discuss topics of a potentially sensitive nature including Cancer and death. This talk is suitable for people aged 15+.

Tuesday 25 April – Getting into Medicine – 5pm-6.30pm

This session provides an overview of the application process for applying for medicine, as well as an opportunity to ask questions to the Admissions Team at BSMS.

Thursday 27 April – Overview of Medical School Admissions Tests – 5pm-6.30pm

This session will introduce the two admissions tests used by UK medical schools; the University Clinical Aptitude Test (UCAT) and the Biomedical Admissions Test (BMAT). During the session participants will have the chances to participate in some example questions with the answers then being explained.

Tuesday 2 May – Student Life – 5pm-6.30pm

This session showcases some of our current undergraduate medicine students from across different year groups, with plenty of time allocated for attendees to ask our students questions about their experiences.
Further information about each of these sessions, as well as booking information can be found here.
Open Days 2023
Bookings are now open for both our Virtual Open Day on Thursday 4 May and our in-person Open Day on Saturday 3 June.
Our Virtual Open Day will be delivered via Zoom from 5:30pm. This session will include an overview of the entry requirements and curriculum for the BSMS Medicine course, as well as a chance for attendee questions to be answered in a live Q&A with staff and students from BSMS.
Our in-person Open Day will take place in conjunction with the University of Sussex Open Day on Saturday 3 June.
For more information about both Open Days, please click here.
May Monthly Outreach Lecture – Wednesday 3 May 2023
May's monthly lecture will be delivered by Danya Stone, lecturer in anatomy at BSMS.
In May's Monthly Lecture, Danya Stone will discuss how anatomy is taught at BSMS compared to other institutions in the UK. This will be followed by an introduction to the anatomy of the head and neck, taught using complete anatomy software.
This event will be running via the Zoom platform from 6:30pm – 7:30pm.
For more information and to register for this session, please click here.