Speaker4Schools - More Live Broadcasts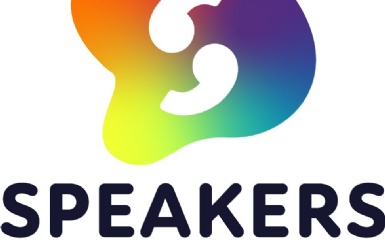 Here is the upcoming live broadcasts schedule. Live broadcasts are a great way for students to hear directly from leading figures from a range of industries, and have the opportunity to ask questions via a moderated Q&A. Please feel free to share with your staff and students! Please note that you have to register your students in advance.
UPCOMING TALKS IN JANUARY
DATE

SPEAKER

INFO

Tues 25th January 10-10:45am

Tracey Cooper, Executive Producer, Riff Raff Films

For KS3-5/S1-6

Are you interested in learning about Animation Production? Get your questions ready for our broadcast with Tracey Cooper. Tracey will be sharing industry insights and also reflecting on her top life lessons.

Click here to register

Tues 25th January 2-2:45pm

Capt Polly Marsh & Maj Heather Sharp, Royal Military Academy Sandhurst

For KS3-5/S1-6

What are the characteristics of a good leader? Watch our broadcast with Captain Polly Marsh and Major Heather Sharp to learn how developing your leaderships skills can improve your confidence, resilience, and employability skills.

Click here to register

Wed 26th January 10-10:45am

Exclusive women in industry workshop with Mehreen Baig

For KS3-5/S1-6

Join Mehreen Baig, TV presenter, podcast host, writer, activist and ex-teacher, on navigating the working world as a woman. Mehreen will talk about the challenges of being a woman in the media and education industries and give her honest advice to the next generation. If you want to pursue a career in media, education, activism or still not sure – this workshop is for you.

Click here to register

Thurs 27th January 2-2:45pm

Grayson Perry CBE, Artist

For KS4-5/S4-6

We are delighted to be hosting a broadcast Grayson Perry CBE. Grayson is one of Britain's best-known contemporary artists and won the Turner prize in 2003.

Click here to register
UPCOMING TALK IN FEBRUARY
DATE

SPEAKER

INFO

Wed 2nd February 10-10:45am

Jonathan Foster, Chief Fire Officer, North Yorkshire Fire and Rescue Service

For KS3-5/S1-6

Are you interested in working for the Fire Service? Join us for a broadcast with Jonathan Foster to find out about his inspirational journey to becoming Chief Fire Officer for North Yorkshire Fire and Rescue Service. Jonathan will be sharing some of his main life lessons and he is looking forward to answering your questions.

Click here to register
National Apprenticeship Week (7th-13th February 2022) aims to highlight the exceptional work being done by employers and apprentices across the country. The annual week-long celebration of apprenticeships will showcase how apprenticeships can help individuals of all ages and all backgrounds to develop the skills and knowledge required for a rewarding career.
Speakers for Schools Experience programme has thousands of opportunities available to your students to discover which apprenticeship might be right for them. A few examples of the amazing employers and opportunities on offer:
To find out more about how your school can take part, please email experience@speakersforschools.org
HOW TO JOIN THE LIVE BROADCASTS
Join 10 minutes before the broadcast to be ready
You can join without needing an account – Watch how here
From all of us at Speakers for Schools, we hope you and your students enjoy the live broadcasts programme!