Speakers4Schools - Upcoming Live Broadcasts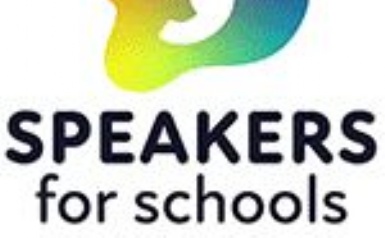 Here is the upcoming live broadcasts schedule. Live broadcasts are a great way for students to hear directly from leading figures from a range of industries, and have the opportunity to ask questions via a moderated Q&A.
UPCOMING TALKS
DATE

SPEAKER

INFO

Friday 8th July 2-2:45pm

Creative Careers Summer festival broadcastwith Richard Waterworth, General Manager, TikTok UK

For KS3-5/S1-6

Join us for a broadcast with the General Manager of TikTok EU! Find out about Richard's career journey and why creativity matters. Richard is excited to answer your questions during the student Q&A session.

If you would like to register your students please emailschools@speakersforschools.org and the number of students you would like to attend.

Monday 11th July 10-10:45am

Jasmine Dotiwala, Broadcaster, Producer, Director and Columnist

For KS4-5/S4-6

Jasmine has over 25 years of experience as a Head of department, manager, broadcaster, producer, director and columnist at brands like Netflix UK, Media Trust, Channel 4 News, MTV and more.

In this talk, Jasmine will discuss her work and career journey in the media industry. Jasmine is excited to receive your questions and answer queries about working in the media.

Clickhere to register

Tuesday 19th July 2-2:45pm

Austin Daboh, Executive Vice President, Atlantic Records UK

For KS4-5/S4-6

Are you interested in a career in Music? Would you like to know what roles are available in the music industry? Watch our broadcast with Austin Daboh to learn about his insights into what it's like working in the music industry.

Clickhere to register

Monday 19th September 2-2:45pm

Pride broadcastRobyn Grew, Group COO and General Counsel, Man Group

For KS3-5/S1-6

Robyn will be speaking about what it means to be a supportive ally, what Pride means to her and the work she has done to support Man Group's LGBTQ+ Network "Pride@Man". Robyn is really looking forward to answering your questions during the Q&A session.

Clickhere to register
National Teen Book Club
National Teen Book Club would like to know the types of themes that your young readers would be keen to read about. At a convenient time, please do fill out this survey here and let us know your thoughts!
Work Experience
If you are interested in finding work experience for your students, please do visit our Work Experience site which has lots of different opportunities, once you sign up:https://www.speakersforschools.org/experience-2/work-experience/
HOW TO JOIN THE LIVE BROADCASTS
From all of us at Speakers for Schools, we hope you and your students enjoy the live broadcasts programme!
Best wishes,
Christabel Williams
Speaker and School Engagement Coordinator