Speakers4Schools - Upcoming Live Broadcasts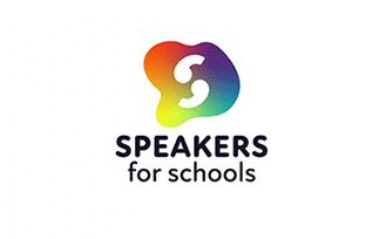 Here is the upcoming live broadcasts schedule. Live broadcasts are a great way for students to hear directly from leading figures from a range of industries, and have the opportunity to ask questions via a moderated Q&A. Please note that you must register in advance to participate in the live broadcast by clicking the relevant link on the webpage or in the table below.
Staff can register on behalf of students, and will be sent the event link, or students can register for talks by selecting 'student' rather than teacher.
Upcoming Broadcasts
DATE

SPEAKER

INFO

Friday 24th November

10-10:45am

It's all about Sound: Avgoustos Psillas, Sound Designer, Audio Craft Scandinavia AB & Royal Swedish Opera

KS4-5/S4-6

Meet Avgoustos Psillas and discover the world of sound engineering. Do you love music and sound but don't want to be on stage? Or want to know how to make live audio sound amazing? Maybe a career in Sound Engineering would suit you! Don't miss the chance to hear about how exciting a career in audio can be.

Click here to register

Monday 27th November

2-2:45pm

Blind not Broken: Lucy Edwards-Cave, Blind Broadcaster, Journalist, Content Creator, & Disability Activist

KS3-5/S1-6

Step into a world of charm, charisma, and creativity in this broadcast, when we are joined by Lucy Edwards-Cave, Blind Broadcaster, Journalist, Content Creator, and Disability Activist. After losing her full eyesight at 17, Lucy had no one to take inspiration from who was going through the same thing and made it her mission to share her experiences with the world. Tune in and hear how one woman built a community that champions disability advocacy and is changing how the world views blindness #BlindNotBroken.

Click here to register

Wednesday 29th November

2-2:45pm

Your life is full of purpose & potential with Lara Morgan Founder, Company Shortcuts Ltd

KS3-5/S1-6

Lara Morgan is a British entrepreneur who grew her company with products focusing on wellbeing and aiming to improve life's journey. In this broadcast, Lara will talk to us about how life is full of purpose and potential and what you need to do, to make the most of every situation.

Click here to register

Thursday 30th November

2-2:45pm

What It's Like To Complete An Apprenticeship sponsored by VMO2

Lauren West, Future Careers Senior Programme Manager, James Harwood, Senior Security Product Manager And Matt Short, Head Of Field Operations (South), Virgin Media 02

KS3-5/S1-6

Meet a panel of Virgin Media O2 leaders who are currently completing or have completed an apprenticeship where they will share more about their own journeys, the benefits of an apprenticeship and explore the concept of squiggly careers. Join us in this broadcast to hear from our leaders and ask questions to help you make the best decision for your future.

Click here to register

Wednesday 6th December

2-2:45pm

Career Hacks: Kelly Beaver, CEO, Ipsos MORI

KS4-5/S4-6

Kelly Beaver is Chief Executive of Ipsos in the UK and Ireland. She has been with Ipsos for over a decade and was previously Managing Director of Ipsos's UK Public Affairs division. Kelly holds several honorary positions external to Ipsos in academia and charities. She is passionate about the use of evidence in decision-making and in this broadcast this will be talking about all the 'career hacks' that she has learned along the way.

Click here to register

Wednesday 13th December

10-10:45am

The Future of Architects: Maria Faraone, Director of the RIBA Studio, Royal Institution of British Architects

KS3-5/S1-6

Maria Faraone's journey in the world of architecture is a testament to passion, dedication, and a relentless pursuit of excellence. Join her talk as she unveils the innovations, sustainability, and collaborative approaches shaping tomorrow's architects. Don't miss this chance to gain information on what this career looks like to help you figure out if being an architect is for you!

Click here to register

Thursday 14th December

2-2:45pm

'The Science is Just So Ridiculously Good.' Professor Lloyd Peck, Polar Marine Biologist

KS3-5/S1-6

Dive into the extraordinary world of Polar Marine Biology with Prof. Lloyd Peck! Join his captivating talk, 'The Science is Just So Ridiculously Good.' Explore the wonders of icy ecosystems, cutting-edge research, and the thrill of discovery. Don't miss this chance to have a peek at the science and hear about marine biology as a career!

Click here to register
How to Join the Live Broadcasts
Join 10 minutes before the broadcast to be ready.
You can join without needing an account – Watch how here
Watch our library of talks- here
Oracy Competition
One of our partners, Gresham College are running an annual oracy competition for state school students in Year 12 (England and Wales), S5 (Scotland) and Year 13 (Northern Ireland) to promote the art of communicating complex information in a clear, concise and compelling way. Students are asked to submit a five-minute, recorded presentation on a given topic. Shortlisted candidates are invited to present in person in London. There are three awards for the best presentations (including prizes for the student and the school). Find out more here. The deadline is 8th December. If you have any questions, please email: competitons@gresham.ac.uk
Do your students want to hear more about the creative arts? Watch Annie Warburton, CEO & Creative Director of Cockpit Arts, talk about her role in creating the Design and Technology T-Level. Or Danica Novgorodoff, Graphic Novelist and Artist, talk about her creative journey.
From all of us at Speakers for Schools, we hope you enjoy the live broadcasts programme.
Best wishes,
Speakers for Schools Team