Sutton Trust 2023 Summer Schools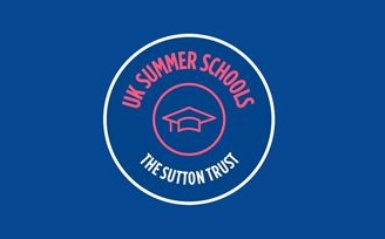 Applications for the Sutton Trust 2023 Summer Schools are currently open (deadline for applications is 10th March 2023).
The Sutton Trust Summer Schools are free to attend for students who are in Year 12 in England or Wales, Year 13 in Northern Ireland, or S5 in Scotland (or equivalent) and attend, and have always attended, a state-funded school or college (non-fee paying) in the UK.
The Summer Schools in Cambridge run over 22 subject strands, and there are 488 places available. They are week-long programmes, running either from 7th-11th August or 14th-18th August.
If you have any students who might be interested, the application page can be found here: https://summerschools.suttontrust.com/university-partners/university-of-cambridge/
For more information, students can either email applications@suttontrust.com or cambridgesummerevents@admin.cam.ac.uk