Uniform
Uniform is an important part of our identity at Hazelwick Sixth Form. Our expectation is that you will follow the uniform rules or you will be asked to work in the Octagon or go home and get changed.
Boys

Girls

Shoes

Trousers

Smart black (straight cut) trousers only

Trousers or Skirt Suit

Black skirt (non-cling, no excessive slit and not leather) of modest length or smart black trousers (straight cut or bootleg - but full length).

Dresses of any sort are not permitted.

Shirt

Plain white shirt (short or long sleeved) - tucked in fully at all times and with top button fastened

Plain white, buttoned shirt/blouse (short or long sleeved) of a formal nature. Sheer fabrics and tops that expose shoulders or the navel are not permitted

Blazer, tie & jumpers etc

Formal black cloth blazer/suit jacket and Sixth Form tie (done up properly and worn at an appropriate length).

A plain black V-neck jumper, cardigan or waistcoat may be worn in addition to the blazer.

Any facial hair must be kept neat and tidy.

Formal black blazer/jacket as part of a trouser or skirt suit.

A plain black cardigan, V-neck jumper may be worn in addition to the white shirt & black blazer (not an alternative).
General
No trainers, boots, high heels, flip-flops, plimsolls or sandals of any description
No sweatshirts or large logos
Hair should not be of extreme styles or colours
Shaved patterns in the hair or eyebrows are not allowed
No excessive jewellery (i.e. earrings must be unobtrusive and no nose or tongue studs)
Very brightly coloured nail varnish and excessive/obtrusive make-up are not to be worn
Outdoor coats should not be worn in class
Other jackets are not to be worn instead of the formal black suit jacket
Neither 'hoodies' nor denim jackets are to be worn at all
Additional Guidance
Skirts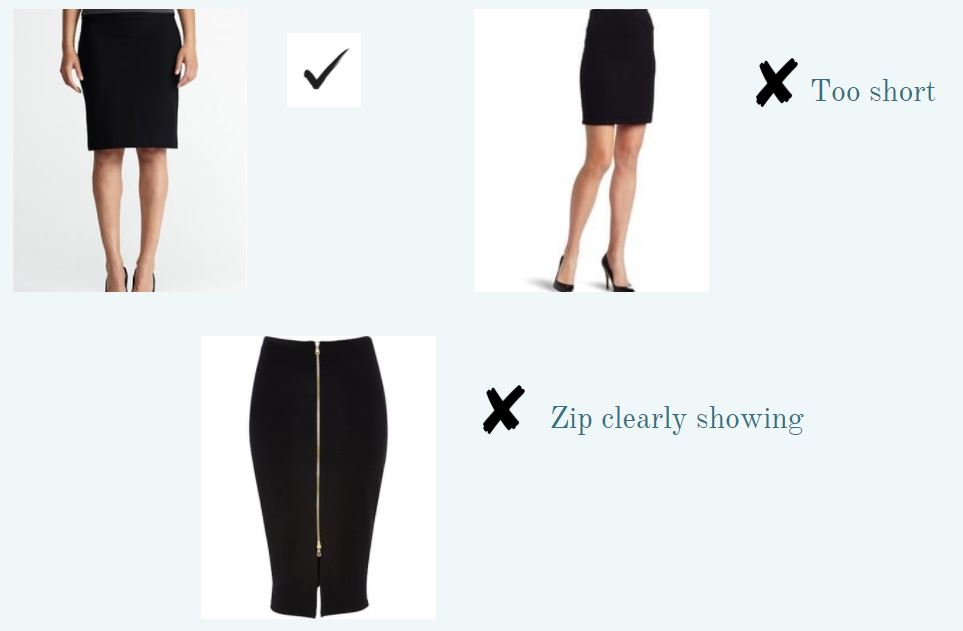 Trousers